News
My husband Mike Dorsey and I will be in the Hall Haskell House Gallery through April 30. At least one of us is painting there most days, so if you are in our neighborhood, feel free to stop in to say hello and have a cup of tea or coffee. You can always call to make sure we are there before you come.
Janet: 978 701-2695 or Mike: 978 701-2804

A Valentine's Day show

We are participating in McGowan Fine Art's annual Valentine's Day show, "Love, Lust and Desire" in Concord, NH. All works in this show are small, unframed and priced under $300. And though the name might lead you to expect something different, most paintings reflect the artists' love of landscape, flowers, color, etc. The opening reception is Friday, February 2nd from 5-7 and the show runs through February 16th. For more information, visit  gallery@mcgowanfineart.com . 
Our work is always on display at Zenobia, 38 Essex Rd, Ipswich. Zenobia offers paintings by some of our area's best artists as well as an incredibly interesting selection of one of a kind gifts from all over the world.
Solo Show, Roux & Cyr Internation Fine Art
Looking forward, I will be having a show at Roux & Cyr, Portland, Maine during the month of November 2018. More details to come as we near the event.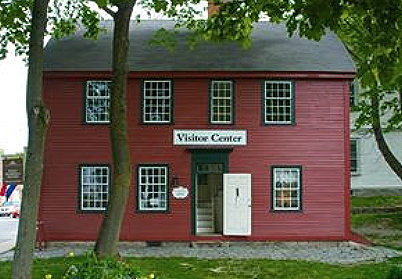 Our Hall Haskell House studio is located at 36 South Main Street, Ipswich in the ground floor of the visitor center.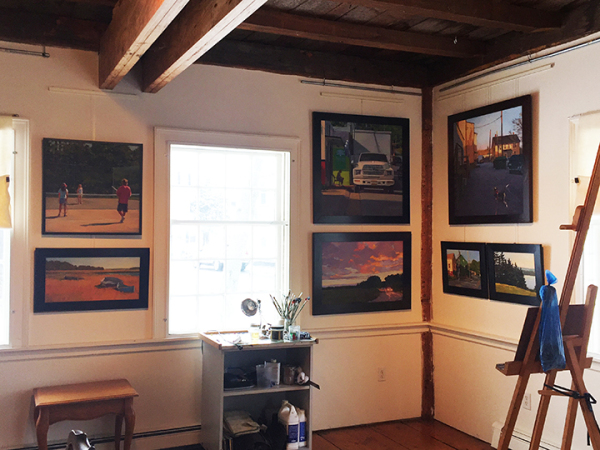 Here is how the studio at Hall Haskell House was set up last year.  It's really great to be back.